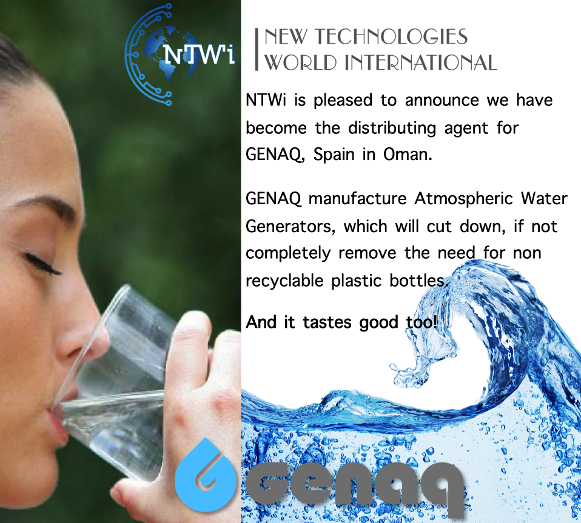 Over the years that water in bottles has gained ever increasing popularity, plastic waste has increased 10 fold, to the point where plastic waste is becoming a hazard to health and the environment. The government of Oman has made the decision to stop using single use plastic bags in 2021 and to be followed by single use plastic bottles thereafter.
NTWi can provide you or your office, hotel, even your home with certified drinkable water from a small water generator no bigger than the water cooler you might have already. The range starts at 50 liters per day for the smallest unit up to the largest unit being 5000 liters per day.
If you need more than 5000, add another unit!

BUT the biggest advantage of the water generator is, no plastic, no waste, no pollution and huge savings on your drinking water bills for a lifetime. See the case study HERE to see the savings !